News and Events
League-Topping Local School Celebrates in Style, February 2019
It is with great excitement that Elmley Castle C. E. First School reaches its 150th anniversary this year and is set to celebrate this great milestone with a series of community events.
Both the School and wider village community plan to celebrate the school's 150th anniversary in Elmley Castle style, blending traditional with more modern celebrations as the past meets the present.
"We have a lot to celebrate at this time. Elmley Castle C. E. First School is a happy, caring and supportive village school, with a family atmosphere and caring staff who know their pupils inside out. Our small classes (no more than 20 in any one class) coupled with excellent teaching have enabled us to achieve the highest academic standards in the whole of the county." Nadia Underwood, Head of School
Elmley Castle Church of England First School building was erected in 1869 to replace the previous site near the church, which was in a poor state of repair and had been outgrown. Since then, local families from all walks of life have begun their education here, from Reception through to Year 5, often following in the footsteps of their ancestors.
The youngest member of the Thornton Family (pictured), from Bricklehampton, is currently in reception at Elmley Castle C. E. First School at the start of her education. She follows in the footsteps of her Granny (pictured as a flower girl on the left of the picture, 1963-1969), Great Grandfather (pictured front row, centre, 1935-1942) and Great Great Grandfather (circa 1898).
Nikki Thornton, current Chair of the active PTA at the school commented, "We look forward to celebrating the continued success and longevity of this wonderful school, which has been part of the community for so long. Key events include Oak Apple Day on Friday 24th May, Elmley's Victorian Summer Fair on Saturday 8th June and finally the 150th Big Bash on Saturday 22nd June. We are reaching out to as many current and past pupils and parents as possible and encourage them to take part in these historic celebrations."
Current and past pupils and parents are invited to contact the school and PTA about the celebrations:
Friday 24th May - Oak Apple extravaganza. This is always a special event in the school calendar but this year it will be even bigger with a past pupils and staff reunion picnic lunch and maypole.
office@elmleycastle.worcs.sch.uk
01386 710279
Saturday 8th June - Traditional Victorian Fun Fair with Carousel, Traditional Games, Sweet Stall and much more. 1pm – 4pm
Saturday 22nd June - The 150th Big Summer Bash. The 150th evening celebrations are being held in a marquee on Elmley Castle Cricket Field and includes Reception drinks, delicious canapes and two course meal, band and DJ. There is be a well stocked bar with all profit going to the School. Tickets are £50 and there is an opportunity to sponsor this unique event.
Hannukah, December 2018
We had a wonderful morning learning all about the Jewish festival of Hannukah. Tom and Aviv's mum came to tell us all about how their family celebrate. Thank you!
The Very First ECFS Oracy Award, November 2018
What an incredible afternoon! 18 children from Pre-School to Year 5 took part and I wished I had ordered 18 trophies. Every child performed with passion and clarity. Congratulations to Isobelle, our KS1 winner and Josie, our KS2 winner. Our highly commended awards went to Charlie and Ellie. Well done to all who took part.
Special Visitors Today, Thursday 8th November 2018
Special visitors today, helping us understand more about our topic 'People Who Help Us'. Very exciting!.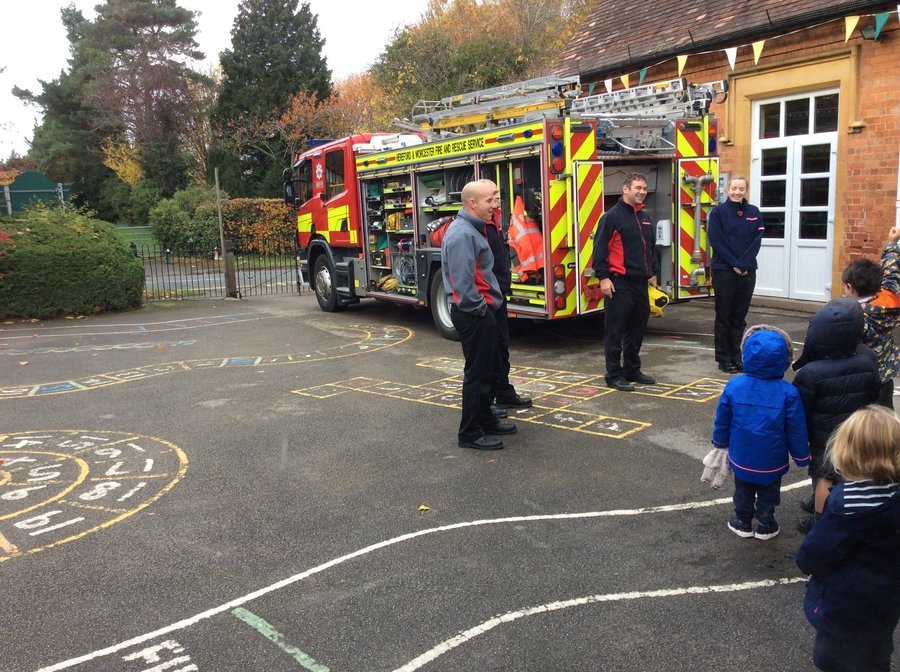 Open Morning Thursday 15th November 2018
Our Open Morning will take place on 15th November 9.30-11.30am.
If you would like to find out more about Elmley Castle C. E. First School and Pre-School, come and explore our amazing environment.
http://www.elmleycastle.worcs.sch.uk
01386 710279
October's Sports News 2018
We are very proud of both our hockey and football teams who recently took place in local tournaments.
We have also introduced a new weekly award for effort and achievement in PE, which was awarded for the first time to Lexi for her contribution in the hockey tournament and then to Will for his positive football Captaincy and for making so many great and fearless saves.
Hockey goals were scored by Harry and Lex
Football goals were scored by Liam and Albie
Excellent work from both teams.
October Harvest Festival 2018
What a lovely Harvest Festival. A great way to kick off Half-term. Well done to all our children and staff... just the Spooky disco to go!
Pre School and Reception New Outdoor Area, September 2018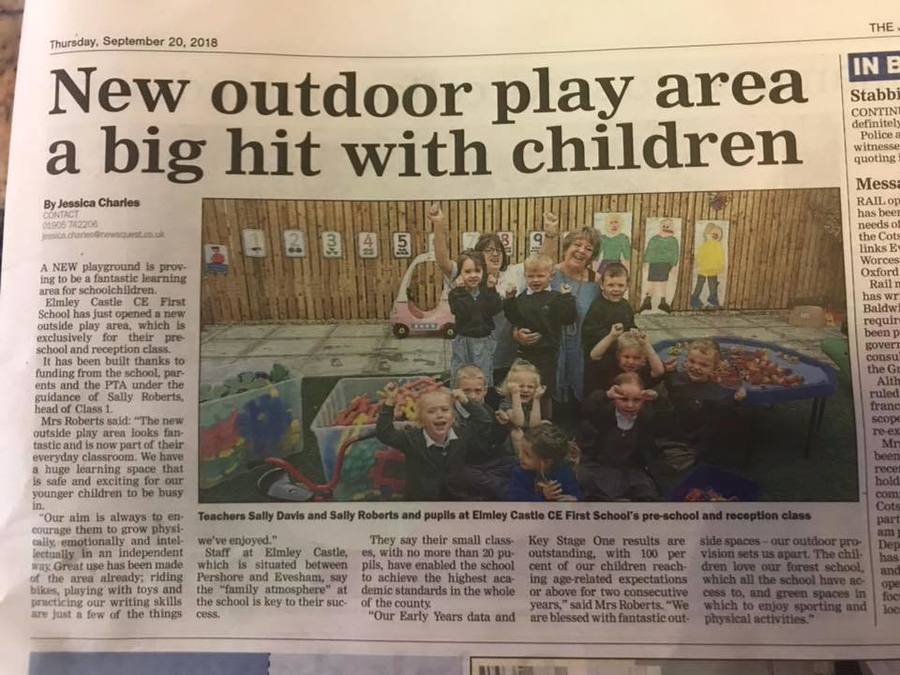 Is your child's homework causing conflict? (September 2018)
It's September, back to school and for many of us, homework battles begin again. Last September my son joined reception at his local village primary school in Elmley Castle. He's a typical boy, with constant excess energy and a short attention span. Although he settled quickly and his teacher said he was doing well in school, it wasn't long before I noticed he was aware of falling behind some of the others (mostly girls) in his year group. Although I tried hard not to make this an issue, we're both new at the homework game and even the simple tasks – like practising his key words and trying to work out what Kipper and Biff were up to – had become a battleground. I was frustrated with his inability to concentrate or 'try' to read the words, and his morale was being affected by an impatient mother, thinking that if he'd been able to sound out 'D A D', then he might be able to have a stab at 'Dad' and not proudly guess 'pineapple'.
Thankfully I started talking about it at school and received some wise words of advice from our new Head Teacher who, it turns out, is passionate about boys' learning. Girls have now been outperforming boys at all ages in education for over 30 years, and he believes strongly that gender plays a part in how children learn. It quickly became clear why they were getting more out of him at school than I was at home. However, his advice can be applied to any child – boy or girl – who might be resistant to standard study techniques.
Be concise about what you want them to do, when and how – some children aren't interested in the details.
Teach to their interests – if that means reading about sport or bugs or dinosaurs, do it!
Keep it short (10 minutes is ideal) and give him a definitive timescale. For example, tell him how many pages he must read, so that he has an achievable target.
Boys like competition. Try point scoring for every correct key word or spelling, for example. Perhaps a physical points chart on the fridge door will help him to see his progress.
Allow him to make choices about what he does and when, which should give him a sense of ownership and encourage him to be internally motivated.
If it's always you hearing him read, try to find a male role model to read with him on occasion, whether it be a Dad, Grandad or family friend. It makes a change, and he might try harder to impress.
Never make it a battle. Keep calm and take the pressure off when needed. Perhaps read together, taking turns to read each sentence, or offer to read the book for him some nights, with him pointing to the words if he's obviously too tired to engage properly.
Boys need reward, recognition and gratification. Sometimes this can be spontaneous. I found a simple announcement about how well my son had done to the rest of the family spurred him on to try harder the next time.
Be his biggest fan. He needs to believe he's worth it to succeed.
Lastly, remember that some children are just not ready to read or settle down to homework in their first few terms at school. Don't forget that in this country our children start school younger than in most of the rest of the world – the chances are, they'll get there when they're ready!
Fortunately, my son has landed on his feet in a small village school that not only has a male headteacher and obvious male role model but is a school with teaching methods that recognise that boys' learning is different from girls' and works to get the best results out of all their pupils. It can still be a struggle, but after implementing the advice, our homework sessions have become easier and the kitchen table is less of a battleground!
Mr Phil Croke is Executive Head at Elmley Castle CE First School.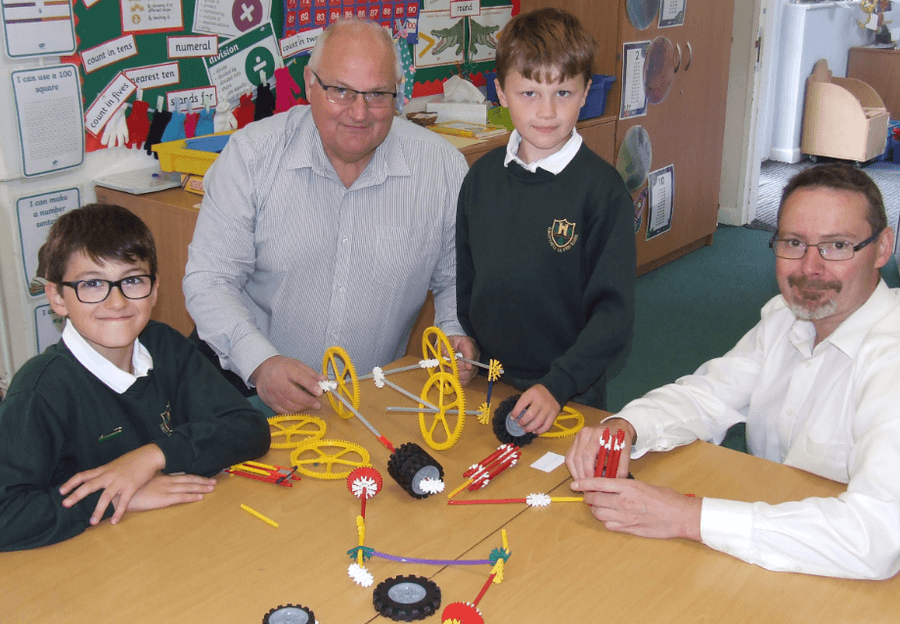 Outstanding EYFS and KS1 SATs data. Two consecutive years of success! (Summer Term, 2018)
Our EYFS data and Key Stage One SATs scores have been released and we are delighted to share the news.
Below is a table that shows how our children are performing against the national expectations in the Early Years Foundation Stage. In summary,
100% of our children reached a 'Good Level of Development' against 70.7% nationally (this is 2017 comparison as national 2018 figures have not
been releaseded yet). These figures are the highest achieving in the county.
EYFS - Good Level of Development (GLD) (in %)
| | | |
| --- | --- | --- |
| ECFS | National (2017) | Worcestershire (2017) |
| 100 | 70.7 | 69.5 |
We can also be very proud of our Key Stage One Results. As you can see below, 100% of our Year 2 children achieved the expected standard or
higher across all areas of their SATs teacher assessments, compared with 65% nationally. It is also important to note that the percentage of children
who achieved 'Greater Depth' is also well above national average.
These are also the highest achieving results in the county for the second consecutive year.
This year we were externally moderated by the Local Authority. This is a rigorous process which assesses the accuracy of our judgements. Our external moderator agreed wholeheartedly with our decisions and praised the school for its thorough gathering of evidence in support of our judgements
End of KS1 Teacher Assessment
ECFS EXS+

ECFS GDS

EXS+ National

(Emerging 2018)

GDS

National (2017)

Reading

8

100%

4

50%

75%

25.5

Writing

8

100%

3

38%

70%

15.8

Maths

8

100%

4

50%

76%

20.6

Science

8

100%

NA

83%

NA

RWM Combined

8

100%

2

25%

65%

11.1
Happy Memories from School Year 2017- 2018
Oak Apple Day is coming up again on Friday 25th May 2018 in Elmley Castle, so what's it all about?
Oak Apple Day was made an English public holiday, to commemorate the restoration of the English monarchy in May 1660. Although the public holiday was formally abolished in 1859, the date retains some significance in local or institutional customs. It is, for example, still observed as Founder's Day by the Royal Hospital Chelsea, which was founded by Charles II in 1681.
Traditional celebrations to commemorate the event often entailed the wearing of oak apples or sprigs of oak leaves, in reference to the occasion after the Battle of Worcester in September 1651, when Charles II escaped the Roundhead army by hiding in an oak tree. Anyone who failed to wear a sprig of oak risked being pelted with bird's eggs or thrashed with nettles.
This remains a firm tradition of Elmley Castle C of E First School and its villagers as the children celebrate Oak Apple Day annually in the centre of the village. The children crown the May Queen they have chosen and perform Maypole dances taught by local Julie Farr, ex pupil and Mum of Elmley Castle First School, who teaches the dances which have been past down from generation to generation.
The village school was built in 1869 and since then Oak Apple Day has been celebrated. It's a popular event with current and past villagers and visitors coming to enjoy an old tradition and bring back memories of when they were dancing around the Maypole.
Come and join us at 10am next Friday 25th May for our 2018 celebrations in Elmley Castle village High Street.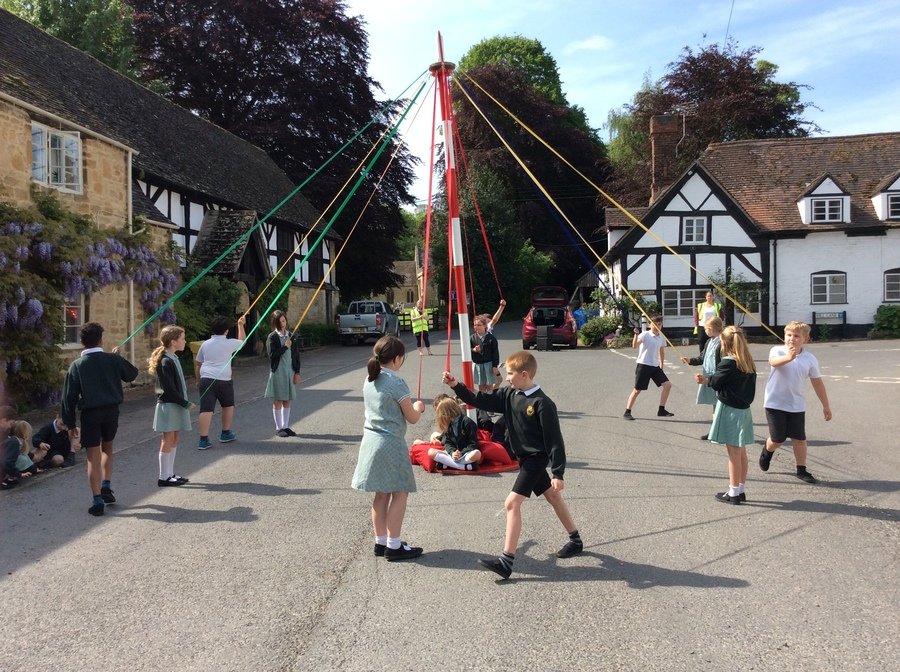 We've made Local News! Check out our article in the Evesham Journal! January 2018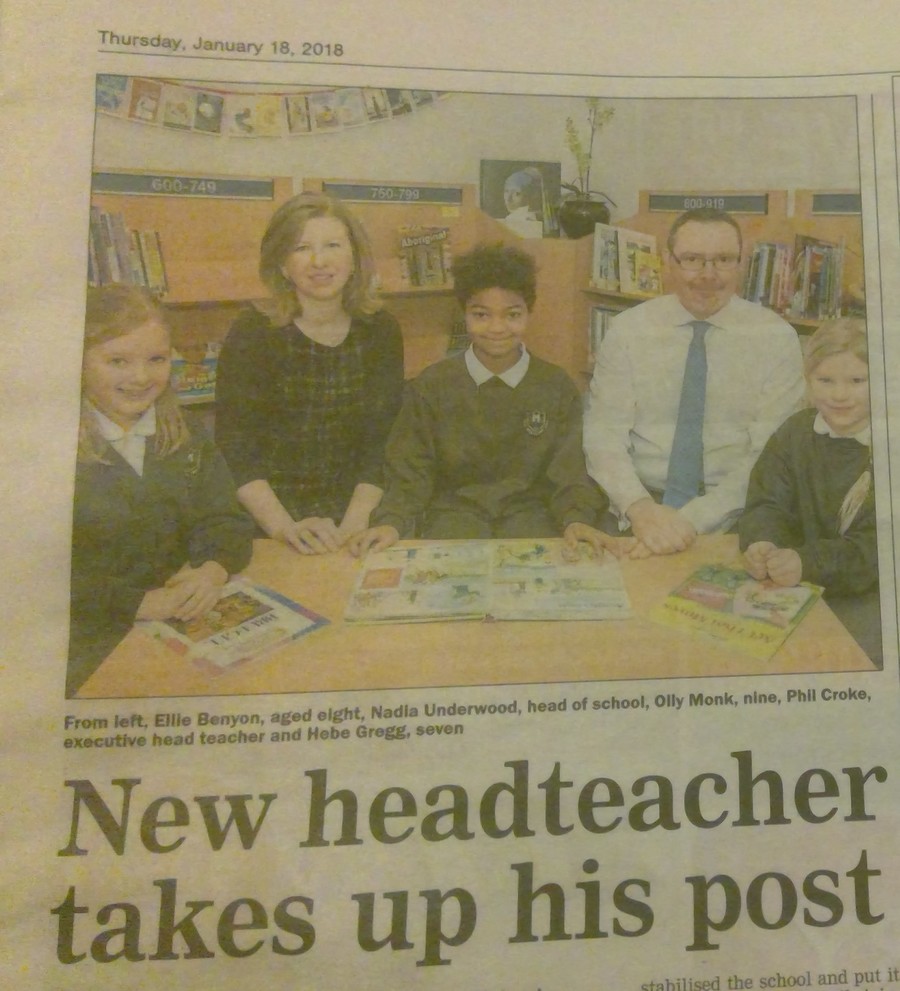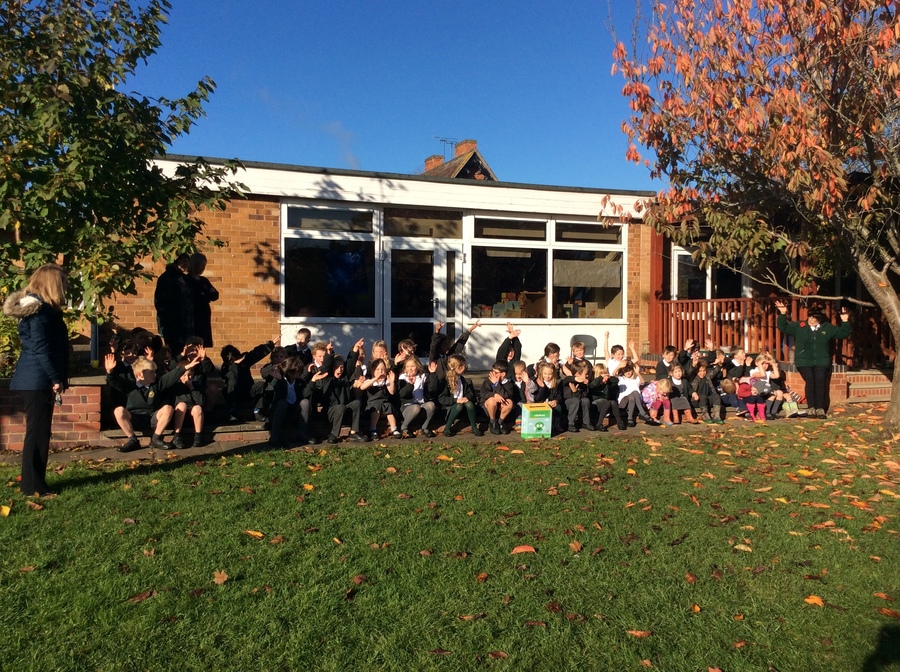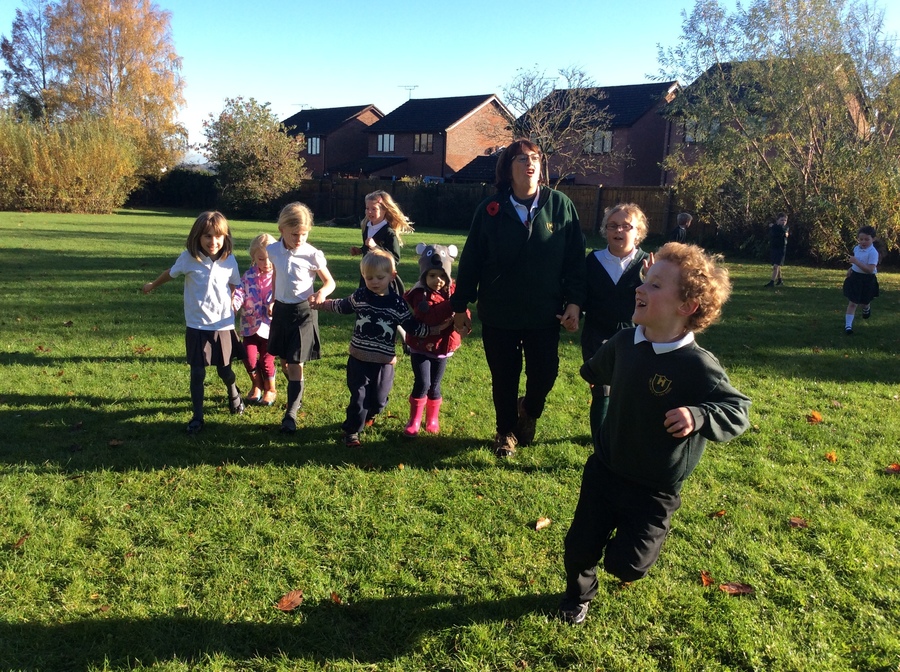 School Council raising money for Remembrance Day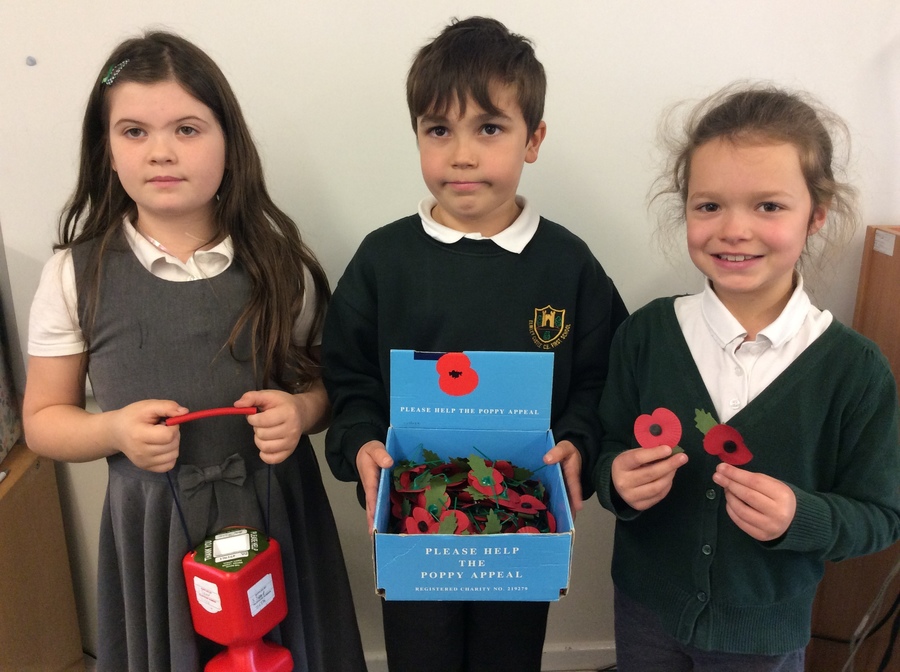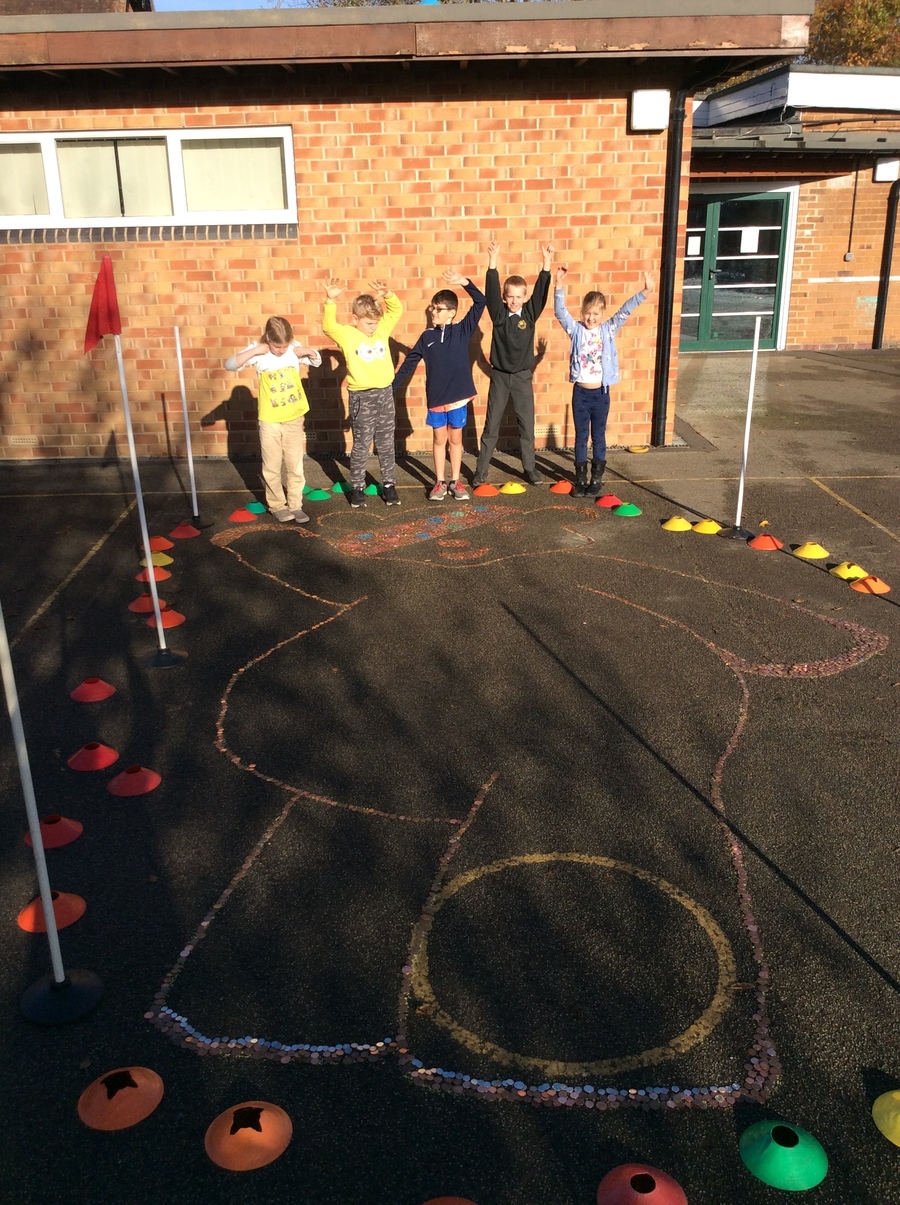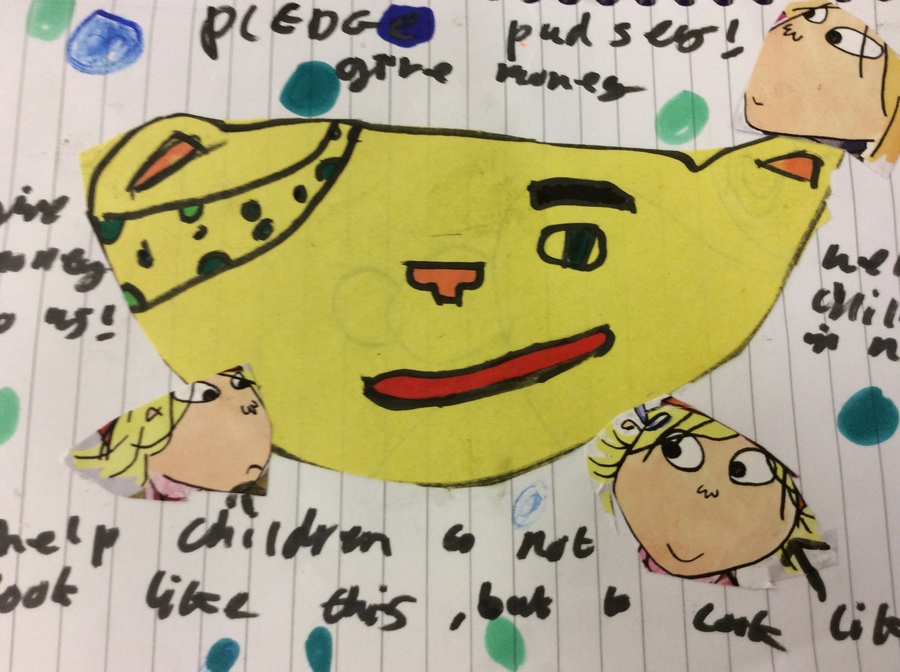 Bell-Boating 2.5.17
On Tuesday, the sun shone on Key Stage 2 as they spent a glorious morning on the River Avon. Our instructor, Jake, taught us the necessary skills to be a successful team at next month's bell boating regatta. We also learnt how a lock works and tried all sorts of tricks in the weir! The day was great fun but hard work and thankfully no-one got too wet. The children were a real credit to us and Mrs. Barker did an amazing job steering us all to safety.
Well done! Mrs Underwood.
Netball Tournament – Tuesday 14th March 2017
This year's Hi-5 Netball Tournament was held at Simon de Montfort Middle School. There were 5 other schools taking part and the Elmley Castle team of Gus, Daisy, Richard, Ruby, Bertie , Maddy, Liam and William, were put into League B. The first match was against Ashton and Elmley ran out comfortable winners at 3-0, thanks in no small part to Richard and Gus' accurate shooting! Straight afterwards the team were up against Eckington and they dominated the game with some good movement into space and great passing. However, thanks to Daisy, Elmley won their second game 1-0. After a 2 match rest, the final game was against Sedgeberrow. Once again Elmley were attacking well and had all the play in their own D! Unfortunately after a dozen or so attempts, the ball just wouldn't go through the ring! Even though the final game was a 0-0 draw, Elmley Castle were the winners of League B as they had scored the most goals!
Congratulations must go to the team, not just for winning, which is a terrific achievement but also for being great ambassadors for the school. I would also like to thank Mrs O, Sullivan and Mrs Gregg for the sterling job of transporting the children to the venue!
By Miss Bussey
2.3.17
WORLD BOOK DAY—20th Anniversary!
World Book Day is a celebration! It's a celebration of authors, illustrators, books and (most importantly) it's a celebration of reading. The main aim of World Book Day is to encourage children to explore the pleasures of books and reading by providing them with the opportunity to have a book of their own. We have had a lot of fun today at ECFS admiring each other's outfits—and talking about the characters they are dressed up in and our favourite books.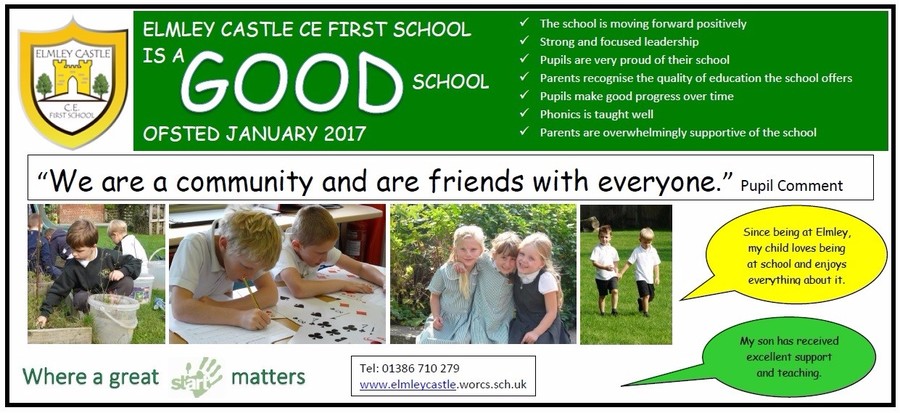 8.2.17
Ofsted
We received the Ofsted call at lunchtime on Monday 30th January and at 8am the following day, our inspector, Mrs Ann Pritchard, arrived.
Prior to her arrival, she had read through key school documents and looked at the school's data. She was very well prepared with a number of key lines of enquiry she deemed important to consider. She very fair and very pleasant the whole time - but she didn't miss much!
When Ofsted visit a good school for a Section 8 Inspection, they are primarily looking to answer two questions;
Is the school still providing a good standard of education?
Is the school keeping the children safe?
I am pleased to say that, by the end of the day, Mrs Pritchard was satisfied that the answer to both these questions was YES! If she had been in any doubt, she would have come back the next day with another colleague to investigate further. Happily, this was not the case here!
Much of what the inspector shared with Governors in the feedback session is confidential until the school receives the letter confirming the outcome, but there are a few things I am able to share with you. Firstly, the children. Mrs Pritchard was full of praise for all our children. She managed to meet most, if not all, during the day and she commented on how delightful they all were. She was impressed by how confident, articulate and positive they were about the school. A big well done to our children!
She was also very impressed by the large number of responses received from parents via the online questionnaire – 14 in total. This is a huge amount – almost all our families were able to complete the questionnaire and she said each and every one was extremely positive about the school. I don't think that would be the normal picture she would receive in other schools.Thank you all very much for taking the time to fill this in.
Mrs Pritchard also spoke to parents outside the school in the morning and to Governors during the afternoon. Everyone had positive things to say about the school. Your positive comments are one of the best things about this whole inspection for myself and for my Governors. To know you feel the school is now moving in the right direction is a massive affirmation for us that we are taking the right steps. And to have this confirmed by Ofsted as well is also very exciting.
Mrs Pritchard will now write the school a letter detailing the outcome. This will be checked thoroughly by Ofsted before I see it and have my chance to check it for any factual inaccuracies. The final draft is then sent to the school. At this point, I will be able to share the letter with you.
The letter will outline the inspection findings and the next steps for the school to work on over the next three years before we can expect our next inspection. We can expect that letter before the end of February. Hopefully before half term.