Our Own 150th Apple Juice
Inspired by our 150th year celebrations, a pupil planned a project where we visited a local apple farm and produced our own Apple juice, following all the processes through to market- selling at our local village fair. A huge success, raising money for the school. It will now become an annual event!
We loved learning all about how apple juice is made. We especially enjoyed being able to make some of our own!
We had a great day picking apples and can't wait to see how it becomes apple juice.
Competing in Great Comberton Flower Show
A hugely successful event celebrating our wonderful school artists. The judges loved us so much, we have been invited back next and every year!
Learning foreign languages and traditions
We are very fortunate to have families that can teach us many different traditions and languages. We have been learning about Spanish, Greek, Polish and Jewish traditions.
Here we are celebrating Hannukah with our Jewish family.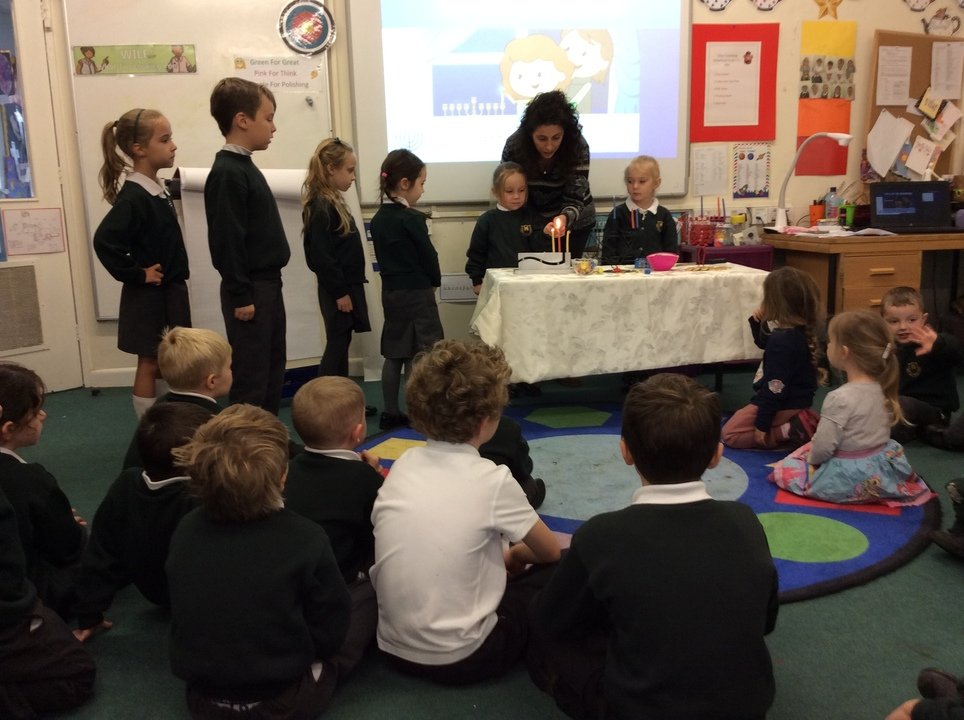 Learning the guitar
we are very lucky top have many talented parents in our community. Mr Blum taught us the guitar and how to sing in Hebrew!
Save Our Oceans
inspired by our neighbouring first school, we joined a campaign to lobby against plastic pollution and changed our milk delivery service to be more environmentally friendly