A Warm Welcome to Class Two's Webpage!
We are a Key Stage one class made up of 16 year one and two children.
Our Class Teacher is Mrs.Underwood and our Teaching Assistants are Mrs.Shuard and Mrs.Priestley.
Some Important Information:
We have weekly spelling tests which are linked to our phonic sessions each week. Spelling tests are Monday mornings, with new spellings being handed out on this day too.
Reading is REALLY important. Please try to read with your child as often as you can. We will check and change books as often as we can. Please see examples of suggested texts you can enjoy with your child in a link below.
Swimming will run every Tuesday for 10 weeks starting on 30/4/19.
Forest school is with Mrs.Davis every

Wednesday-please make sure you have forest school kit and wellies in school at all times.
PE is every

Thursday- please ensure you have suitable kit in school at all times.
Each term we have a learning log focus, children will have the whole term to complete the task.
At the bottom of this page you will find some useful documents explaining how you can support your child's learning, recommended books for your child's age group and links to this terms spelling lists. Thank you for your support!
Summer Term 2- Home Is Where The Heart Is
Summer Term 1- Perfect Pets and Amazing Animals
Spring Term 2019- Once Upon a Time Topic Web
Science Week- Learning more about our body. Today a nurse visited us so we could ask questions about blood and the heart. Miss Yates showed us what blood is made of.
Gingerbread Man Mystery - today we made gingerbread men and wrote instructions on how to decorate them. One of our gingerbread men escaped from the oven!
Letters inviting VIPs to our Grand Royal Ball - will the Queen be impressed by our beautiful handwriting?
Autumn Term September 2018: What to look forward to!
Trip to John Moore Museum-we learnt so much about what life was life during the time of The Great Fire of London. We loved exploring the house in particular.
The Day the 'Great Fire' came to Elmley!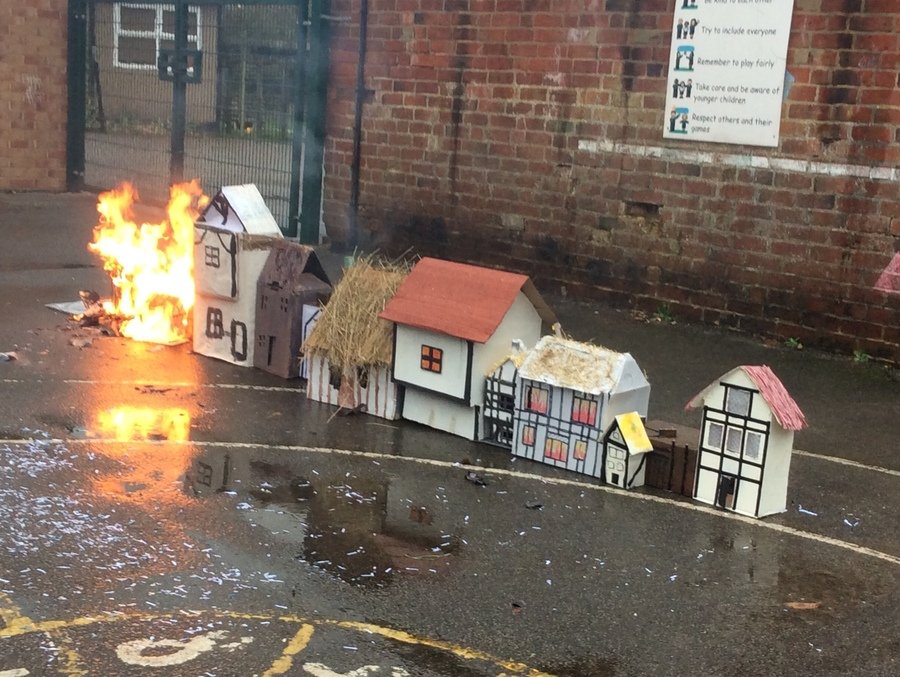 London's Burning! Learning to play a simple tune on the recorder.
Who 'Dunnit'?
Investigating a crime scene, right here in Elmley school! Class 1 and 2 detectives are on the case, gathering evidence. We have our suspicions!
Learning yoga poses- we're getting used to the tree!
Investigating Materials and their Properties
Testing the absorbency of different materials. Using a pipette is quite a skill, especially when we are being so careful to make our test fair!
Remember, Remember 5th November
Guy Fawkes fire safety assembly, Tchaikovsky's 1812 Overture percussion lesson and firework chalk art. BOOM!
Great Fire of London
We made silhouette glass lanterns and used hot colours of glass paint to creat the burning effect.
What happened and how do we know? Finding out all about Samuel Pepys and his diary...and why on earth did he bury wine and cheese?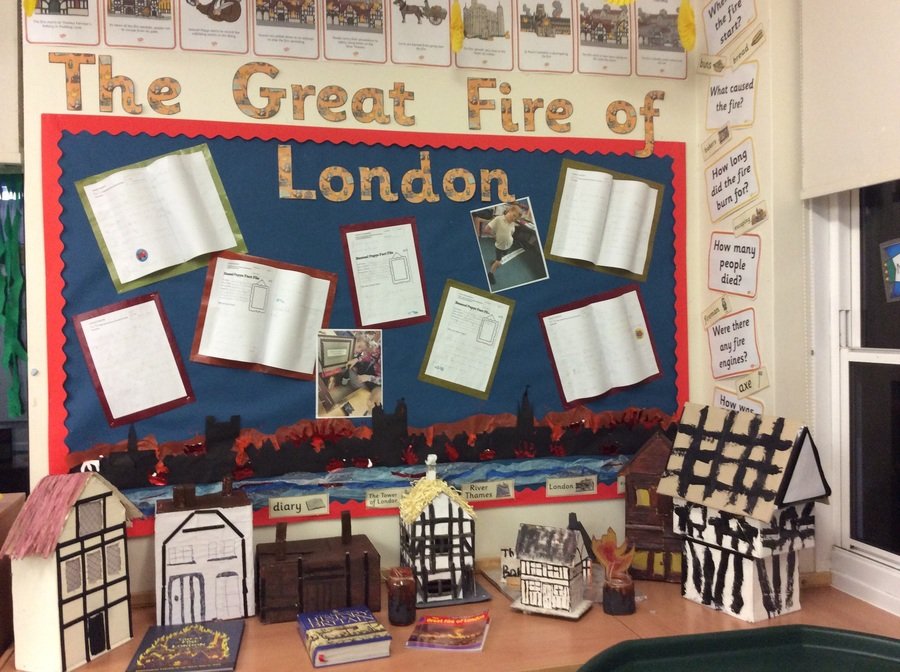 Magic Maths
Lots of exploring number this term.
Class 2 - Summer Term 2
' Mini Beasts'
Class 2 - Autumn Term 1
'We are practically perfect in every way'.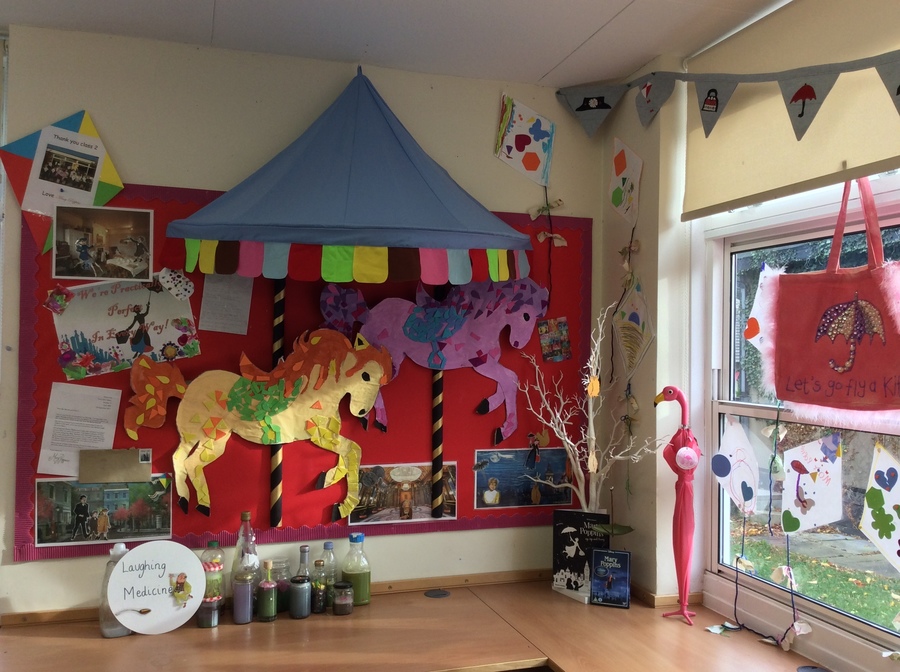 Supporting your child's reading -Year 2
| Name | |
| --- | --- |
| t-l-53554-year-2-reading-with-your-child-parent-advice-booklet_ver_1.pdf | Download |
Showing 1-1 of 1