News and Events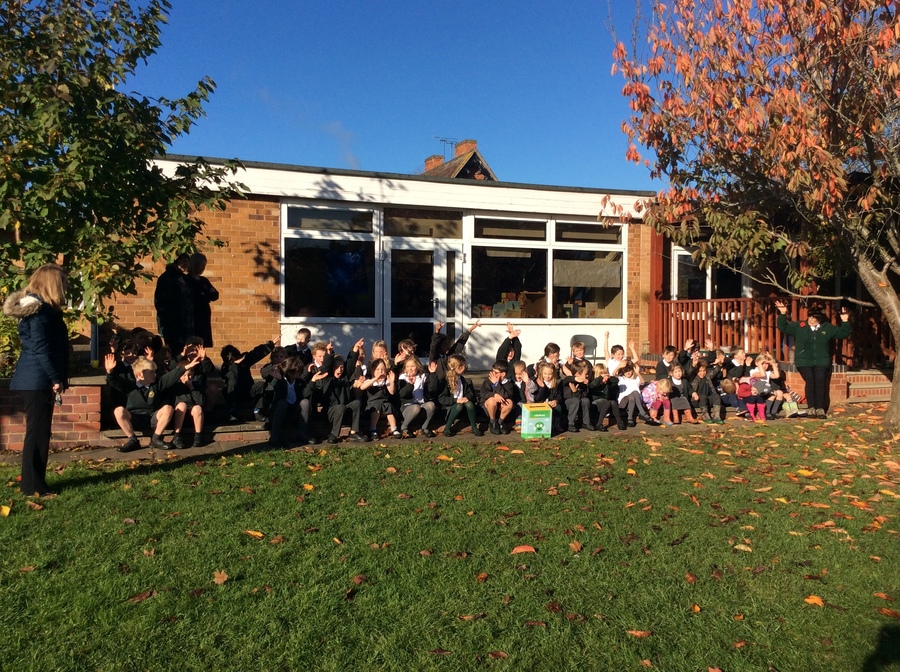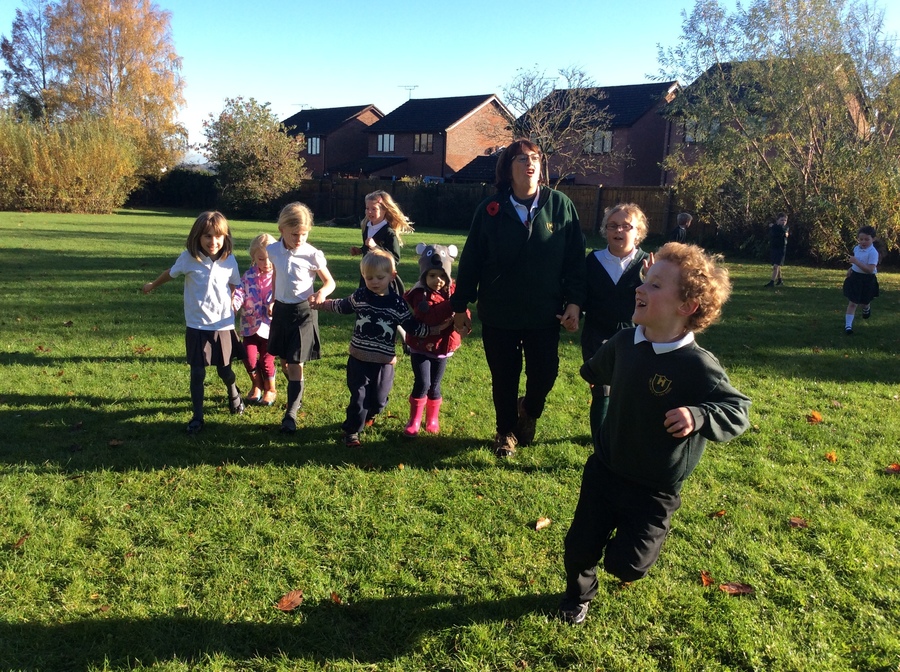 School Council raising money for Remembrance Day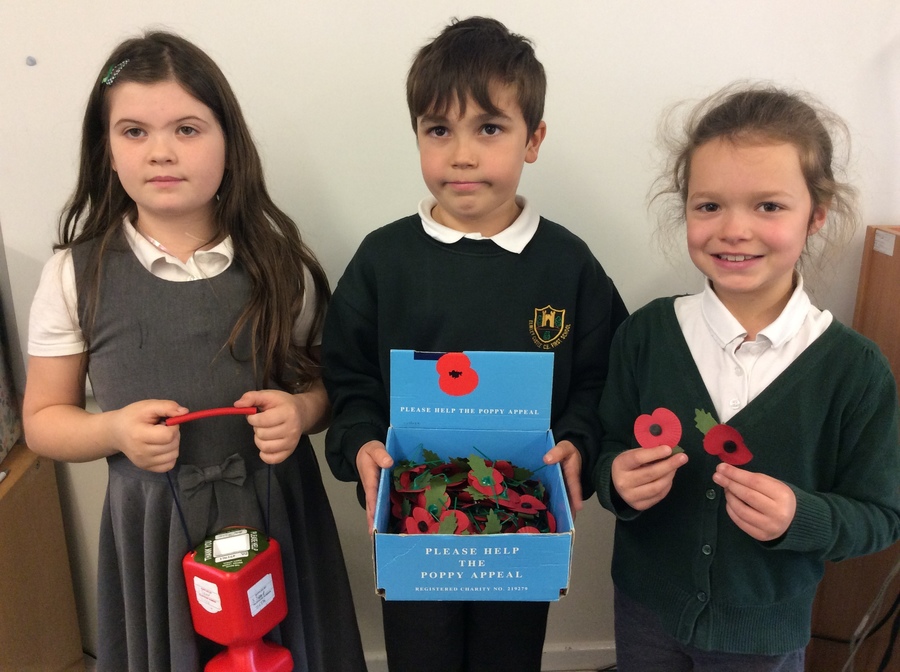 Pounds For Pudsey!
The school council would like all our children to come wearing yellow to school on Friday 17th November. Please bring in change to support this worthwhile cause. We hope to create a giant Pudsey with your pounds!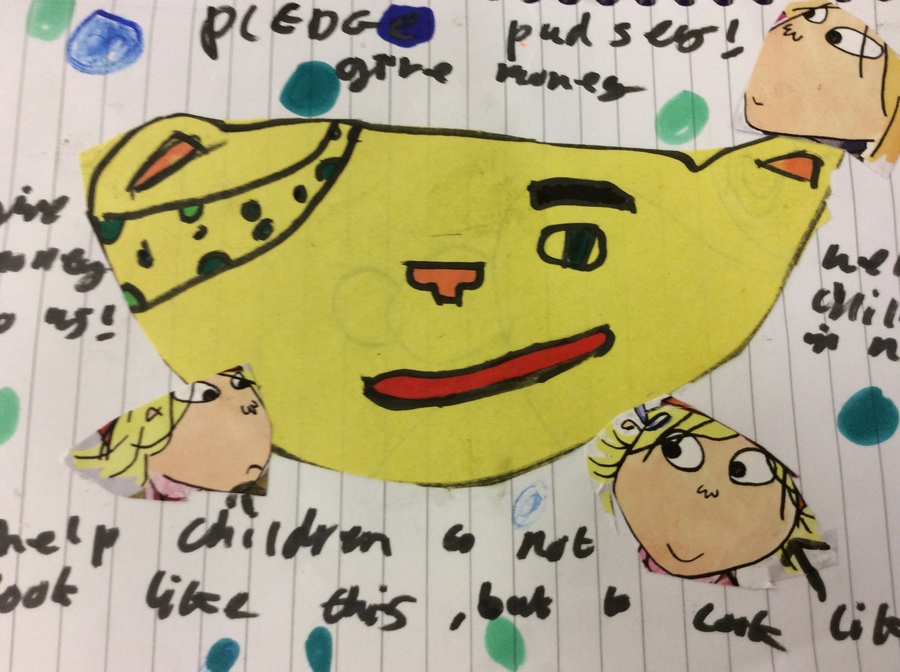 Bell-Boating 2.5.17
On Tuesday, the sun shone on Key Stage 2 as they spent a glorious morning on the River Avon. Our instructor, Jake, taught us the necessary skills to be a successful team at next month's bell boating regatta. We also learnt how a lock works and tried all sorts of tricks in the weir! The day was great fun but hard work and thankfully no-one got too wet. The children were a real credit to us and Mrs. Barker did an amazing job steering us all to safety.
Well done! Mrs Underwood.
Netball Tournament – Tuesday 14th March 2017
This year's Hi-5 Netball Tournament was held at Simon de Montfort Middle School. There were 5 other schools taking part and the Elmley Castle team of Gus, Daisy, Richard, Ruby, Bertie , Maddy, Liam and William, were put into League B. The first match was against Ashton and Elmley ran out comfortable winners at 3-0, thanks in no small part to Richard and Gus' accurate shooting! Straight afterwards the team were up against Eckington and they dominated the game with some good movement into space and great passing. However, thanks to Daisy, Elmley won their second game 1-0. After a 2 match rest, the final game was against Sedgeberrow. Once again Elmley were attacking well and had all the play in their own D! Unfortunately after a dozen or so attempts, the ball just wouldn't go through the ring! Even though the final game was a 0-0 draw, Elmley Castle were the winners of League B as they had scored the most goals!
Congratulations must go to the team, not just for winning, which is a terrific achievement but also for being great ambassadors for the school. I would also like to thank Mrs O, Sullivan and Mrs Gregg for the sterling job of transporting the children to the venue!
By Miss Bussey
2.3.17
WORLD BOOK DAY—20th Anniversary!
World Book Day is a celebration! It's a celebration of authors, illustrators, books and (most importantly) it's a celebration of reading. The main aim of World Book Day is to encourage children to explore the pleasures of books and reading by providing them with the opportunity to have a book of their own. We have had a lot of fun today at ECFS admiring each other's outfits—and talking about the characters they are dressed up in and our favourite books.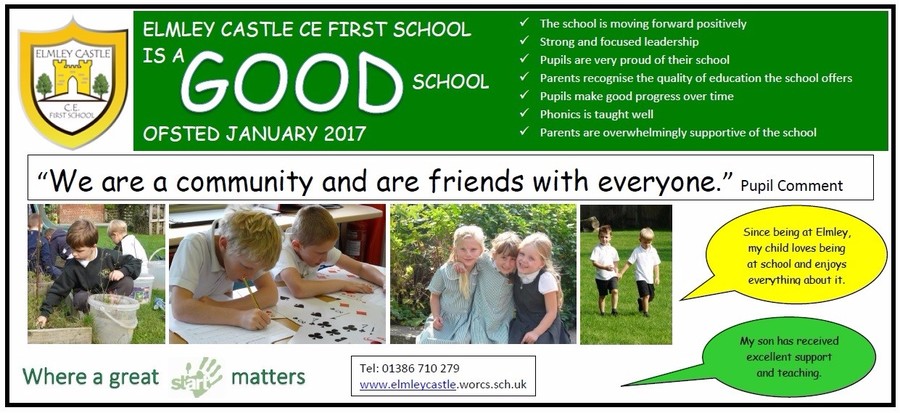 8.2.17
Ofsted
We received the Ofsted call at lunchtime on Monday 30th January and at 8am the following day, our inspector, Mrs Ann Pritchard, arrived.
Prior to her arrival, she had read through key school documents and looked at the school's data. She was very well prepared with a number of key lines of enquiry she deemed important to consider. She very fair and very pleasant the whole time - but she didn't miss much!
When Ofsted visit a good school for a Section 8 Inspection, they are primarily looking to answer two questions;
Is the school still providing a good standard of education?
Is the school keeping the children safe?
I am pleased to say that, by the end of the day, Mrs Pritchard was satisfied that the answer to both these questions was YES! If she had been in any doubt, she would have come back the next day with another colleague to investigate further. Happily, this was not the case here!
Much of what the inspector shared with Governors in the feedback session is confidential until the school receives the letter confirming the outcome, but there are a few things I am able to share with you. Firstly, the children. Mrs Pritchard was full of praise for all our children. She managed to meet most, if not all, during the day and she commented on how delightful they all were. She was impressed by how confident, articulate and positive they were about the school. A big well done to our children!
She was also very impressed by the large number of responses received from parents via the online questionnaire – 14 in total. This is a huge amount – almost all our families were able to complete the questionnaire and she said each and every one was extremely positive about the school. I don't think that would be the normal picture she would receive in other schools.Thank you all very much for taking the time to fill this in.
Mrs Pritchard also spoke to parents outside the school in the morning and to Governors during the afternoon. Everyone had positive things to say about the school. Your positive comments are one of the best things about this whole inspection for myself and for my Governors. To know you feel the school is now moving in the right direction is a massive affirmation for us that we are taking the right steps. And to have this confirmed by Ofsted as well is also very exciting.
Mrs Pritchard will now write the school a letter detailing the outcome. This will be checked thoroughly by Ofsted before I see it and have my chance to check it for any factual inaccuracies. The final draft is then sent to the school. At this point, I will be able to share the letter with you.
The letter will outline the inspection findings and the next steps for the school to work on over the next three years before we can expect our next inspection. We can expect that letter before the end of February. Hopefully before half term.