Twitter

Elmley Castle School @Elmleycfs
17 Sep 2017 Continuing to have a great time at PGL! https://t.co/nYIOOuf7CK
17 Sep 2017 Got a bit wet this morning - and it wasn't even raining! https://t.co/EM97JsXHJe
16 Sep 2017 Go, go Mrs Ninja-wood! https://t.co/WxaAeqBx72
16 Sep 2017 Years 4 and 5 are enjoying our first PGL morning - overcoming the first set of challenges! https://t.co/Qqi49vfV7U
16 Sep 2017 What a fab ECFS harvest this year! We are all very proud👍 https://t.co/y4RQLi3GnO
Our value this half term is PERSEVERANCE
Welcome To Our School
Elmley Castle C. E. First School, often described as a 'real gem', is a delightful small village school, situated between Pershore and Evesham at the foot of Bredon Hill. We are rated as Ofsted 'Good' (2017) and SIAMS 'Good' (2015). We are blessed with fantastic outside spaces, a family atmosphere and caring staff who know their pupils inside out. Our small classes (no more than 17 in any one class) coupled with excellent teaching have enabled us to achieve some of the highest academic standards in the whole of the county.
Our primary aim at Elmley Castle CE First School is to give each child the very best possible start in life, to enable them to go on to be confident, successful and responsible adults. Our dedicated and committed staff work very closely together to provide a stimulating curriculum and safe, happy environment in which each and every child can thrive – academically and socially.
Our school forms an important part of the local community and we work hard to maintain positive links. We have a thriving, enthusiastic and extraordinarily supportive Parent Teacher Association that organises social and fund-raising activities throughout the year. Our work in school is supported and monitored carefully by a very effective Governing Body. As a Church of England school, we very much value our relationship with our local church.
The success of our school is dependent on the strength of the partnerships we build with everybody in our school community. We look forward to the partnership we will share with you, in the education of your child.
Mr Phil Croke (Executive Headteacher) and Mrs Nadia Underwood (Head of School)
What Makes Us Special?
Here are just a few examples of what has been happening in our school recently...
Oak Apple Practice- come and join us for the big day Friday 25th May. See full article under News and Events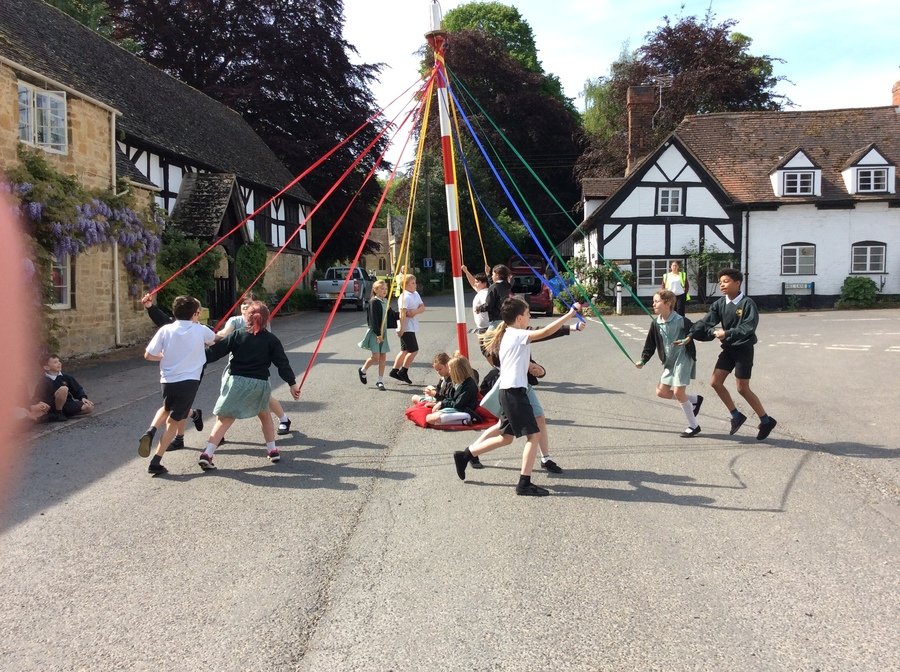 Whole School Trip- Victorian Life at Gloucester Life Museum
On Thursday 15th March we had a spectacular day exploring what life was like in the Victorian times. We experienced a strict Victorian classroom, re-enacted a Victorian wash day and played with Victorian toys. The day was made even more special with our dressing up efforts and Victorian packed lunch. We learnt so much and had fun doing so (well not too much fun, or that strict teacher might follow us with the cane).
Lunchtime Stars
Each Day (Monday- Thursday) our lovely lunchtime supervisors choose a child who has been particularly well-mannered to be our lunchtime star. On a Friday, these children, along with our 'Stars of the Week,' are invited to join Mrs.Underwood at our restaurant table. Well done to our stars this week.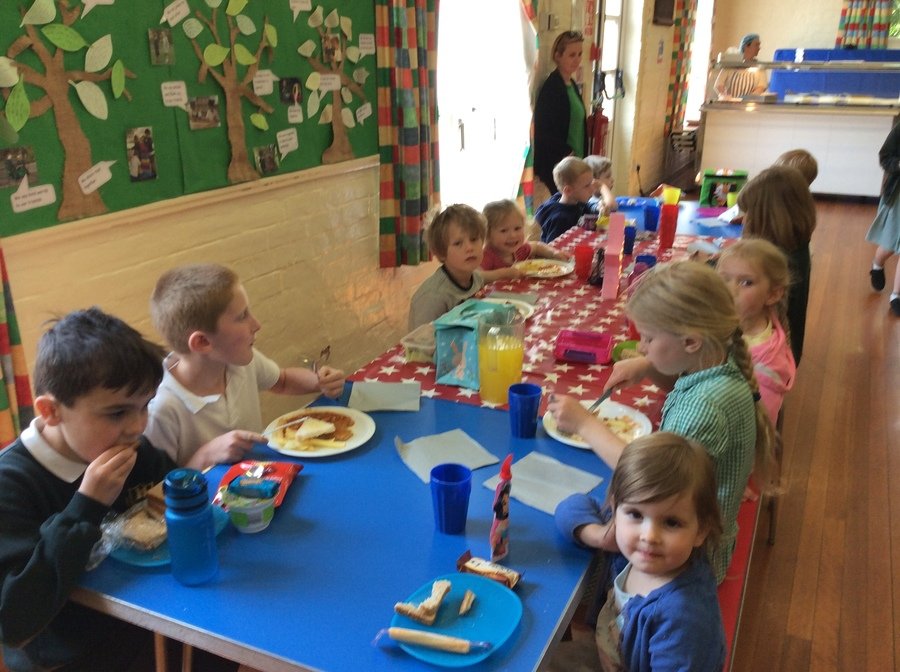 World Book Day
Despite the weather, World Book day was a huge success! Thank you for such an amazing array of costumes. Lots of fun was had on the 'Where's Wally' hunt, there was a book lucky dip and we are still looking for those golden tickets in our library books! Each of the teachers has some time to share their favourite stories with the children. Also, we officially opened our new library in memory of two special people, Mrs. Hubbard and Edward Barker.
BIG WRITE: Dragonology!
Over the weekend we had a very special delivery! Dr.Ernest Drake from The Secret and Ancient Society of Dragonolgists delivered a dragon egg for our safe keeping. We have to prove to him that we can be responsible adoptive egg careers by sending him our ideas about how we should look after this special creature...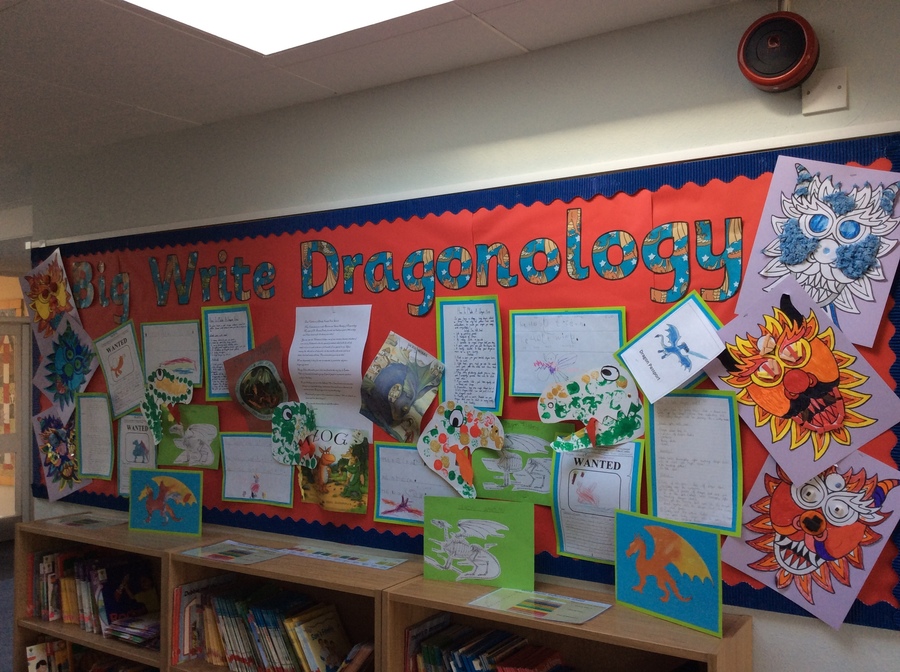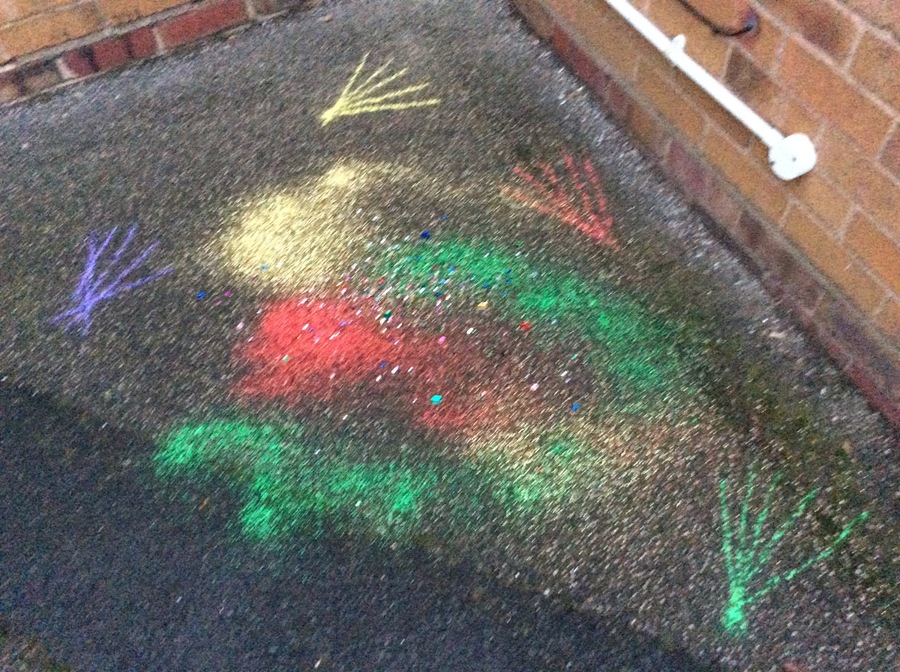 'Wake And Shake'
What better way to start the day than to have a whole school boogie!
We Love Our Whole School 'Daily Mile!'
We run to help keep ourselves fit and healthy, increase our concentration and just to enjoy exercising with friends.
Our Worship Day Focusing on 'The Lord's Prayer'
We are proud to be a Church of England school and wanted to understand the prayer Christ taught us better.